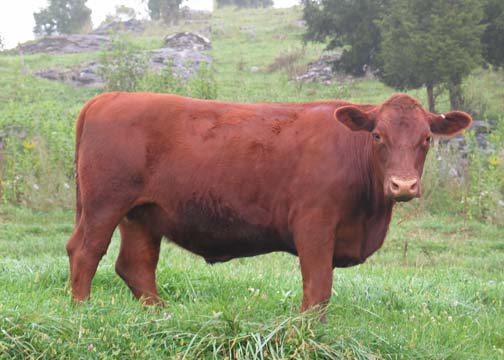 Our Start with Roffey Cattle Company
In 2008, we got a random call at 6:30am from a retired veterinarian in deep Southwest Virginia named Dr. David Roffey. After introducing himself, he asked us if we wanted a job.  At that time we had lived in Pennsylvania and ran a painting business.  At first we assumed he was talking about hiring us for a paint job. We told him we would be glad to come down and do a job for him, but with the cost of the travel he would probably do better hiring someone closer.  Puzzled, he rephrased the question and hindsight shows it was the biggest opportunity of our lives.
"No, I mean do you want a job as farmers?"
Youd be suprised to know that our first reaction was that this was a joke.  Why would we move over 500 miles away from our lives for a farm job?  Dr. Roffey was persistent to deliver his full job offer, and the very next day drove all the way up to Pennsylvania to give us a "job interview".  After sitting 3 hours in his truck in a Dunkin Donuts parking lot, I was certainly convinced that the job seemed like a dream job, but still had no intention of moving to Virginia.  Not taking no for an answer, Dr. Roffey invited us down to the farm for a visit before we made a decision.
Truth is we didnt even make it to the farm before we knew we were taking the job.  While the trip down through Virginia was beautiful, it wasnt until we got off Rt.81 and drove through Saltville that we were entranced with the beauty that is this region. We felt it in our faith that we were called to raise our family here.  Everything we were loving about the region seemed to all come to a head as we got to the farm.  To us it was the most beautiful farm we ever seen, and in the next 30 days wrapped up our lives in Pennsylvania and move to Southwest Virginia.
From 2008 until 2019 we learned farming under the tutelage of Dr. David Roffey.  Dr. Roffey was a life long farmer and one of the hardest workers we had ever met.  It was the perfect fit for us as he was just the kind of teacher we needed to help transform the soft city folk we were into the people who have the discipline and fortitude for life long farming.  Managing his Grassfed, Grass finished Devon beef herd, we gained an amazing education on heritage breeds, breeding, cattle health, and land management that in 2019 led us to the opportunity of purchasing Roffey Cattle Company.  We couldn't be more grateful for the opportunity, education and patience Dr. Roffey gave us in helping our dreams come to life.
Now, under our realized dream as Goshen Homestead, we proudly offer Red Devon beef as our own product.  100% grassfed and grassfinished, we strive to offer the healthiest and most biblically sound beef our continual education allows.